1 tag
Donate Life Day at the Capitol
SAVE THE DATE: Donate Life Day at the Capitol is Tuesday, March 1 at 9am in the Capitol Grill.  More details coming soon…
Grand Rapids editor features daisy chains →
The concept of NEAD (non-smultaneous extended altruistic donor chains) is explored in today's editorial.
Congratulations to Donate Life Ohio
Donate Life Ohio's Do It Now! Campaign won the prestigious Best Advocacy Campaign in the National PR News Nonprofit Awards at the Press Club in Washington DC last week!  The campaign is funded through Ohio's Second Chance Trust Fund, in which Ohioans contribute dollar donations at the Bureau of Motor Vehicles when renewing their vehicle tags.    Over a two-year period, the team rolled out the "Do...
Happy Birthday to Dr. Clive Callender, Founder of... →
Transplant surgeon, Dr. Clive Callender, turned 73 this week. Callender founded MOTTEP in 1991 to increase the number of minority organ and tissue donors. ""…his efforts have led to a dramatic increase in organ donation in the minority community. The increase of organ donation in the minority community went from 15 percent to 25 percent, and he's attempting to get it to 30 percent by...
Minneapolis Star Trib article on kidney failure →
This is part 3 of an in-depth article on kidney failure and paired exchanges.
Lone Star Circle of Life Tour to promote...
I am posting a message from Texas Transplant Society member Bryan Rollins, because he covers all thr bases concerning the Circle of Life ride. Please support this cause if you can. Go Bryan!! This Friday (10/2), I will join the Lone Star Circle of Life Team for a ride across Texas, covering 650 miles and meeting hundreds of Texans.   The ride starts from Houston Saturday morning, and ends in San...
Front page news...
Online registry eases organ donation setup Patti Steele Special to the Reporter-News Tuesday, September 1, 2009 A new state law making it easier to register online to become an organ or tissue donor should greatly increase the number of donors, a donor advocate said Tuesday. The law, which went into effect Tuesday, allows people to enroll in the online donor registry giving only an electronic...
Advocates Work to Bridge Minority Organ Donor Gap →
Today (August 1) is National Minority Donor Day, when national organ donor officials and those with Dallas' Southwest Transplant Alliance specifically ask minorities to donate organs at rates that reflect their numbers on the waiting list. Because organs, most often kidneys, are matched with medical compatibility, minorities awaiting kidney transplants have a better success rate if the...
News story about APD donor and recipient →
The night before Linda Parisi was scheduled to give one of her kidneys to her husband, she learned his body would not take it…So, Linda and Wayne Parisi, who live in Madison, immediately entered a paired kidney exchange. Read the full story on this recipient's celebration of Independence Day - independence from dialysis, that is.
Texas Transplantation Society Annual Scientific... →
The meeting is already accredited for physicians (13 hrs Category I) and credits are pending for laboratory staff through ABHI and for transplant coordinators through ABTC (17 hrs.)
4 tags
"My Sister's Keeper Donation Storyline: 13 year old daughter, Anna, conceived..."
– Tenaya Wallace Campaign Director, Donate Life Hollywood
3 tags
UNOS Board Addresses Liver Allocation →
The UNOS (United Network for Organ Sharing) board met on June 22-23 and adopted changes to the liver allocation policy.
Steve Jobs' Transplant Raises Issue of Geographic...
It is now being reported on cnn.com that Jobs did, indeed, receive his liver transplant in Tennessee - at Methodist Hospital in Memphis, to be specific. Tennessee has one of the shortest wait times in the country, so it is logical that an individual with resources to travel would go where there is a short wait time, good outcomes, etc. Similarly, in Texas, there are parts of our state where...
Good news for some Florida transplant candidates
The Fort Myers News-press.com reported this bit of good news on June 11, 2009: TALLAHASSEE - Hundreds of Floridians will be able to get kidney transplants without losing all their assets after Gov. Charlie Crist Wednesday signed into a law extending insurance eligibility to patients. The law extends coverage to patients with End-Stage Renal Disease and also to the disabled. Beginning in October,...
Texas House and Senate Adjourn Sine Die! Two major...
The transplant/organ donation community had a very successful Texas legislative session, and we want to sincerely thank everyone who helped. As the session ended Monday, June 1, the following bills had passed: HB2027 (Zerwas), the Uniform Anatomical Gift Act (UAGA) passed both the House and the Senate and was signed into law by the Governor. This bill conforms Texas law with Federal...
Governor Perry signs HB 2027 (Anatomical Gift Act)
More than 8,000 Texans are on organ donor waiting lists,  State donation and transplantation laws can mean the difference between life and death.  The Texas Anatomical Gift Act has been extensively amended since its original enactment.  HB 2027 updates the outdated sections of our organ donation statute, and brings it into conformity with federal laws. Texas now joins 35 other states that have...
Watch
Watch the video from DMN about the successful living donor transplant carried out yesterday at UT Southwestern and Children's Medical Center in Dallas. (Please note, you may have to be a Vimeo subscriber to view here; otherwise, you can go to http://www.dallasnews.com/video/dallasnews/dmnphoto/index.html?nvid=362832&shu=1 and access the video directly from Dallas Morning News.)
More good news - HB2027 Passed the Texas Senate...
The Revised Uniform Anatomical Gift Act passed the Senate unanimously today. The bill will now go back to conference committee so that the amendments can be accepted. We don't anticipate any problems there, so hopefully it will be sent to Governor Perry soon.
Good news for the unemployed who take Pfizer meds →
Pfizer announced a new program to allow people who have lost their jobs since Jan. 1 of this year and who have been taking a Pfizer medication (approx. 70 drugs included) for at least three months to receive free meds for up to one year. We hope other drug companies will follow suit!
Kudos to NKF for promoting the DonateLife message
We have learned that the NKF Web site has changed to refer visitors to their state registry instead of encouraging them to sign a donor card. On www.kidney.org (left side) you will see that a previous message to sign a donor card has been replaced with:"Give the Gift of Life - Sign up today to become an organ or tissue donor." A message from an NKF listserv reads, in part,...
Additional case reports/abstracts needed! →
Texas Transplantation Society is seeking additional case reports and scientific abstracts for its annual meeting in San Antonio on July 23-26. Cash prizes available. Must either be transplant residents/fellows OR members of the society to enter. Details on our Web site. Deadline May 18. We especially need some interesting cases on patient selection controversies (i.e. who should/shouldn't be...
NKF offers free kidney screenings →
Through its KEEP program, NKF offers free kidney screenings across the country. Visit the Web site to find a screening near you, and tell your friends! Click on the "KEEP events" tab to get a list of screenings. In TX, June 13 in San Antonio.
Michigan Donor Registry Signs Up 47,000 donors in... →
During Donate Life Month, Michigan's donor registry enrolled 47,000 donors, which is fantastic. Michigan is working to boost its overall rate, since it lags behind neighboring states Indiana, Ohio, Minnesota, Wisconsin and Illinois, which have percentages ranging from 50-72% of eligible donors signed up. But talk about lagging behind… I mention this story, both because it's...
The Gift that Will Keep on Giving →
New article by Matt Jones, the initial donor in the world's first non-simultaneous extended altruistic donor (NEAD) chain, appears in the new issue of Renalife. Great story - check it out on p. 5 of the May issue.
April 30 is "Pay it Forward" Day →
Looking for the ultimate way to "pay it forward"? Check out our video on being a kidney donor. Of course, not everyone should go to this extreme, so it's fine with us if you just want to buy someone a cup of coffee. http://www.paireddonation.org/adpvideo.html
DPS Unveils newly-designed drivers licenses →
Is that a tiny heart with the word "donor" in the bottom RH corner? We're investigating…
A couple of bills of importance have had activity this week and we wanted to take a moment to update you!  We hope you'll join us in taking action and celebrating, as well! HB2027, also known as the UAGA bill, passed in the House this week (144-0), and is now on the way to the Senate!  Call your Senators to support HB2027!  YAY! SB1803, also known as the registry bill, is scheduled for...
Revised UAGA Bill Set on House Calendar for...
PLEASE SUPPORT HB 2027 Rep. John Zerwas This bill is on the House Calendar for Wed., 4/22. Please call your Texas representative and ask them to support HB2027! Thank you.   Support Modernizing the Texas Anatomical Gift Act   It Could Save the Life of Someone You Know!     Over 8,000 Texans are on organ donor waiting lists, many of them children, hoping for a second chance at life.  We hold...
Baylor Hospitals refuse altruistic donors →
What do you think? Should hospitals accept kidney donors who are found through Web sites like matchingdonors.com? Baylor clearly doesn't think so, but social media has broadened the concept of "friend."
Nice write-up on quorumreport.com about the House... →
Congrats to Speaker Straus and all the House members. Perhaps we'll be able to get some of the transplant-related bills passed this session after all, now that the appropriations bill has been negotiated.
Check out this article recommended by Texas...
http://hotair.com/archives/2009/04/18/when-doctors-go-galt/ What happens when government regulation makes it more expensive to bill for medical services than providers receive?  More and more, providers opt out of those systems like Medicare and Medicaid, and patients have to go out of pocket to see specialists. 
Are you an organ donor? Some people in Texas who... →
 Check out this story to see how to tell if you're really registered.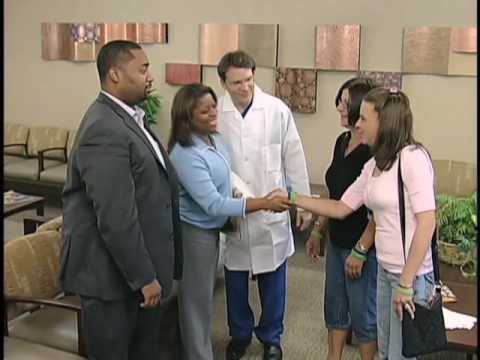 HB2027 Passed out of Public Health Committee!
Thank you to the House Public Health Committee members who voted the revised auniform natomical gift act (that governs organ and tissue donation) out of committee with a vote of 10-0. Thanks also to those who stayed around until 7 pm to testify: Sam Holtzman of LifeGift Organ Donation Center; two moms of transplant recipients; and Bryan Rollins, newest member of the Texas Organ Tissue, and...
HB2027 up for hearing on Tuesday, 3/31/09
The revised Uniform Anatomical Gift Act which was written by the NCCUSL (National Conference of Commissioners on State Laws)  and passed by 25 state legislatures, will be coming up for a committee hearing in the Texas House Public Health Committee on Tues., March 31. The transplant community in Texas overwhelmingly supports this legislation. If you would like to help get this bill passed, please...
Interesting article about what motivates living... →
A potential kidney donor is more motivated to donate a kidney based on a close relationship with the recipient than on a monetary incentive, according to research being presented at the National Kidney Foundation's Spring Clinical Meeting.
Thanks to the Statesman for posting a mention... →
David and Ginger Davenport and Laurie Reece visited with Clare Duncan in Senator Zaffirini's office today about SB1803. This bill would make it easier for Texans to register to be organ donors. Please email your state Senator to let them know you support SB1803.
Kidney Transplant Chain →
Alliance for Paired Donation pioneers new way of using altruistic donors to create a chain of life-saving transplants.
Donate Life Hollywood Film Festival
Send your stories of saving lives through organ and tissue donation! Directors Guild of America: June 12-13, 2009   Online Short/Video – 1-3 minutes $2,000 cash for best short/video online; $1,000 for 2nd place ·        Short/video featuring real-life stories of a donor, donor family, candidate for transplant or transplant recipient (reality/documentary style). ·        Short/video of a family...
El Paso TV station hosts organ donor drive →
El Paso, TEXAS — In a first of its kind event, KFOX TV launched the "Donate Life" organ donor registration drive at Bassett Place over the weekend, signing up a record 130 people to be placed on the Texas Organ Donor Registration rolls. Editor's note:  Way to go KFOX - but let's top that on Donate Life Day at the Capitol on March 26!
Statesman article 2_27_09 →
This article points out that the rate of deceased donation in Texas is relatively flat and that the Donate Life Texas Registry only has about 300,000 people signed up. You  can help change that by encouraging everyone to go to http://budurl.com/donatelife and register to be an organ donor.
Facts About Organ Donation
There is a critical shortage of organs, tissues and eyes available for donation. There are more than 100,000 patients in the United States awaiting transplantation—more than 8,000 are Texans. Every 13 minutes, a new name is added to the national transplant waiting list. Every day, 18 people die waiting for a life-saving organ transplant. The Glenda Dawson Donate Life – Texas Registry is the...
About DonateLifeDay
Donate Life Day is held each year the Texas legislature convenes and is sponsored by Texas Transplantation Society (TTS). The 2009 Donate Life Day event will be held March 26, and is co-sponsored by Texas Organ Sharing Alliance. TTS is a non-profit professional association for physicians, nurses, lab professionals, and others who work in the field of organ transplantation or who support donation...